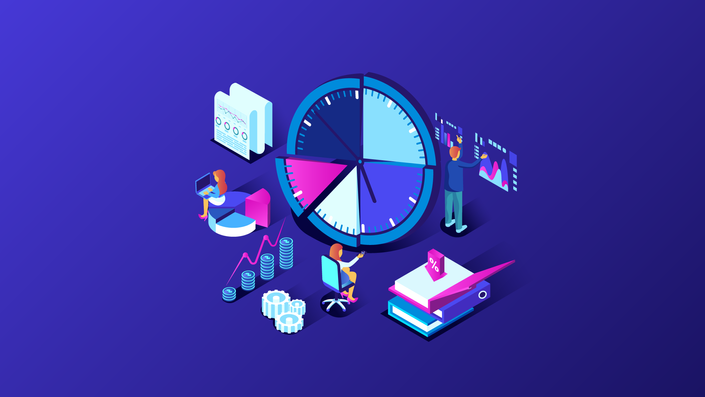 Time Management Skills For Maximum Personal Productivity
A complete time management & personal productivity course that helps you reduce task overwhelm & increase your results.
Watch Promo
Enroll in Course
NEW SPECIAL PRICE - ON SALE NOW FOR A LIMITED TIME!
If you have more things to do than you have time to do them, and you frequently feel overwhelmed and stressed about prioritizing and completing your tasks in a timely fashion - THIS COURSE IS FOR YOU.
"Great practical advice, delivered in a friendly conversational manner. One of my favourite courses on here. You can tell also that the teacher is talking from personal experience and has a background in this subject matter. The advice is thoughtful and actionable... enjoyable course!" -- John Scotland, *****
Before becoming self-employed (and this TIME MANAGEMENT & PRODUCTIVITY course is designed for both employees & entrepreneurs,) I worked as a Project Manager. My duties included multi-million dollar government, military and hi-tech projects and back then I managed teams (sometimes with as many as 50 people,) all over the world -- many in different time-zones.
It was an exciting time, but there was a lot to do and the stress levels were extremely high because a single mistake would cost hundreds of thousands of dollars in delay penalties.
As you might imagine, I learned a great many things about successful TIME MANAGEMENT & PRODUCTIVITY because if I screwed up ... I'd be fired and I've distilled my 30+ years time management and productivity experience into this course.
And whether you're an employee or entrepreneur (and I cover how time management and productivity are different for each,) you will discover the truth behind the many illusions and 'false facts' surrounding this important topic.
At the same time, I made this course modular so you can enjoy the training on your schedule - time, after all, is our most precious resource. Aside from the first and last lectures, you can watch the videos in any order.
Most videos are less than 10 minutes so you can easily study the material and begin implementing change quickly. Where applicable, lectures have attached resources with additional materials.
You'll discover:
How to decide the priority of any task
Personal energy management tricks
The power of a NOT-TO-DO-LIST
The maximum number if items you can (and should) have on your to-do lists
The science of stress, and how it impacts your ability to decide
The value of time (and the power of life)
How all time is not created equal
The power of will, why it weakens during the day, and what you can do about it
Whether NO, YES or MAYBE is the best choice
Why all thoughts should 'Pay Rent'
What tools to use for maximum productivity
When to avoid digital tools, and stick with analog technology
How to better manage interruptions - setting expectations
The power of 3 and why you need to remember it
Batching - The secret productivity hack
The cost of interruptions, and getting back into the zone
Manager or Maker time-management (or a bit of both?)
The futility of most diaries and why you might require an alternate model
The necessity of a short-term plan and how to use it
The problem with 'someday'
The myth of multi-tasking
The Goldilocks' sound effect
The $15,000 time leak that 50% suffer from
Sleeping your way to success and better productivity
What water has to do time management and your mind
Avoiding radical change for long-term success
And more ...
I look forward to helping you better manage your time and maximize your personal productivity.
See you inside!
---
Enroll today for a one-time price of just $187 or two monthly payments of $99.
Includes 'lifetime' access to the course materials and all future updates too!
14-Day Money-Back "It's Not For Me" Guarantee!
What you'll learn
How to setup your day for success, and how to avoid burnout (you can do too much!)

How to reduce the feeling of overwhelm using simple and easy to implement tactics

How to put more free time into your schedule - and NOT feel guilty about taking it!

How to make better decisions based on practical values and priorities

How to quickly assess whether or not you should work on any task

How to say NO (to your boss or client) and protect your productivity

How to manage messaging more effectively and avoid having your "morning mojo" stolen

How to take advantage of 2 FREE resources to maximize your energy and focus

How to feel more at ease and more confident with your time management and personal productivity levels
Requirements
Be committed to applying what you learn - change comes from action, not just reading/watching!
Be able to spend a few minutes each day planning the next day and applying what you learned in this course
Be prepared to ASK FOR HELP if you have questions or feel like you're not making faster progress
Be prepared to ACCEPT that change takes a little time (pun intended) and that results won't happen overnight.
Your Instructor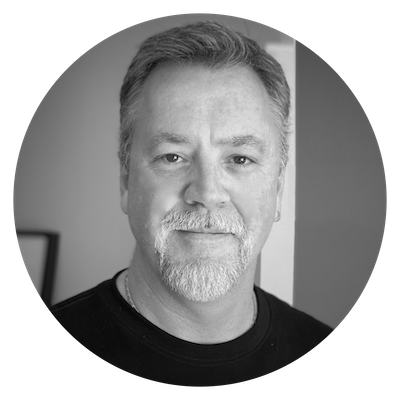 Bestselling Author, Instructor & Technologist
James C. Burchill has been a technical consultant, instructor, software developer and database analyst since 1987. He's authored three best-selling books and over a dozen courses. Since 2014, he's helped more than 32 thousand people become more productive and profitable. He's a passionate supporter of local business, producing numerous free events and a local TV show. James is also a certified NLP, marketing automation and productivity coach. When he's not working, James enjoys exploring Canada on his motorcycle, digital painting, and cooking for his friends.