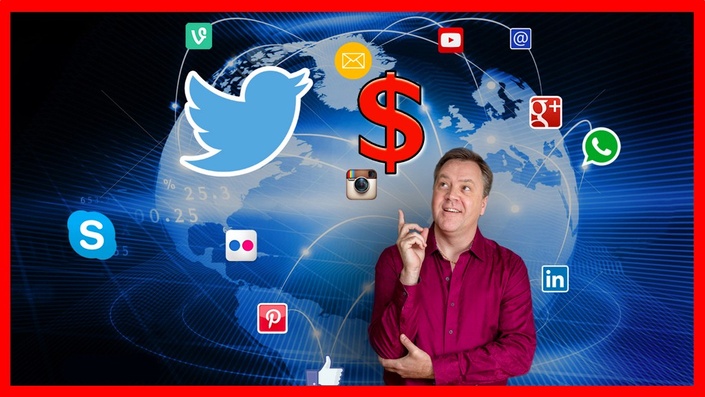 Social Media Side Hustle: Become a Freelance Social Media Manager
My step by step, turn-key social media system shows you how to easily make extra money working part-time from home. Everything is included.
Watch Promo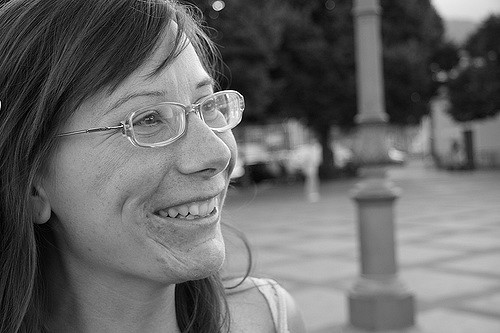 "An excellent course which, thankfully, isn't a million hours long. It's comprehensive and simple to understand. James has provided a fantastic framework to follow if you hope to start your own Social Media Marketing business. He's honest about why your business may not take off which makes him a lot more genuine. Highly recommended if you're looking for a course that provides great value for money.
No fluff but just goes straight to the point. What I like about this course is that James Burchill is not some random guy but he is actually a writer and clearly knows what is talking about.

James gives you step-by-step, an exact business blueprint--complete with video modules and PDF handouts--to hit the ground running today. Well...not today. Today is Sunday. However, just get the course and be on your way to crushing it...

This was definitely a great course with excellent information. I'm a social media professional and I learned a lot. James gives away some awesome resources that I will be using in the future. I particularly found value with the outsourcing information. James was a great instructor. The quality of the audio & video was great."
Making money managing small business social media is easy when you know how. (No Exp. Req'd)
Enrol and I'll personally share my simple step-by-step process that makes me thousands each month with very little work on my part. Your training includes a complete suite of resources and all the materials you need to start immediately.
No special skills or experience required.
It's all easier than you might think. I typically never talk to my clients, the money appears "magically" in my account on the first of the month and I have no risk or down-side because I get paid in advance (and you will too.)
BONUS MATERIALS ... YOURS FREE ... VALUE $4,975
This course contains copies of my actual sales letter to clients, the web page (html + copy), promotional emails, order emails, lead generating report (use 'as is'), client on-boarding audit document, step-by-step process guide and much more. Yours to literally copy-n-paste your way to rapid results!
Hello, my name's James Burchill and I'm a "lazy" entrepreneur!
I enjoy down time, reading books, writing, watching movies, dinners out with my friends and so on. I only work "hard" a few hours a month and the rest of the time I use systems and outsourced contract staff.
Even working just a few hours a month doing what I do, I make more than most each year. It's a simple system and when I started implementing it I was making just an extra $1,000 a month. Later when I scaled it up to 12 clients I made an extra $6,000 a month ... and at my "busiest" (17 clients) I was banking an extra $8,500 per month - that's just over $100K per year - on top of all the other things I do - or don't do *wink*
Look, I'm not saying you will make this much - I don't know you or whether you will do anything with the material and training I provide. But if you follow the formula you will make money - guaranteed. There's no magic to it, it's a simple service and you get paid to deliver it (note: I said 'deliver it' not do it...) How much you get is entirely up to you but it will be a lot more than the one-time investment you'll make in this course.
So now that we're clear, here's what I'll teach you (and this isn't theory) as with all my courses - they're from personal experience and in the case of this course, I'm still doing this myself and making thousands every month from it.
So why would I teach you? Doesn't it create competition? Not really, people buy from people for a whole range of reasons and unless you're living right next door to me (in which case let's partner up and make even more money - LOL!) there will be no issue.
I'll show you my "content made easy" process from start to finish:
I'll explain WHY clients will pay you (it's not what you think.)
How I get leads and convert them automatically into clients.
How I handle contractors and where I find them.
How I time the tasks to keep it simple. Minimal work. Maximum profits.
How I automate client delivery throughout the month. The tools I use.
How I get paid automatically each month. No pesky "receivables"
How I easily up-sell the client with other high-value services
And more ... BONUS Materials Value: $4975

The actual SALES PAGE from my "secret offer" website I share with clients (the HTML file plus a PDF edition for reference.)
Copies of emails I've written and sent to clients to land new business
Copies of the Job Wanted adverts I use to hire contractors
Copies of the email I send to contractors when booking work
Copies of the email I send to clients when sending them their content
The actual "CDS" excel worksheet I use when on-boarding a new client
A copy of the special lead generation report I offer new client leads
Bonus training manual on the 36 Ways to FAIL in Social Media
6 Secret content source ideas + a sample advert for the service offer.
I'm a little embarrassed to say it ... but this is a dead simple solution that provides a valuable service to local business clients who have very little time and know they need this now. And you can manage it all remotely from home in a couple of hours per month.
By the way ... if you hadn't already checked me out, I'm a bestselling author and written books about social media, automation, systems and marketing. I've advised GoodYear, eBay and other major brands about their social media marketing, spoken at conferences about social media and taught social media at the University level as an adjunct Professor. Lastly, I'm still offering this "solution" to my clients today making this is the real thing ... remember, it's NOT theory - it's practical advice that's working today.
So, what are you waiting for ...
What You'll Get With This Course
A recurring monthly revenue stream where you get paid automatically on the 1st of every month -- no more chasing unpaid invoices!

A steady stream of clients happy to pay you $500 (or more) to manage their social media

A simple system where you manage clients in minutes, not hours and no in-person meetings required

An easy way to source reliable and inexpensive outsource talent to do the client work for you and still maintain control and the quality you'd want

"Copy-N-Paste" Your way to success because all the documents you need are included -- no need to overthink this, I've done all the 'heavy lifting' for you.
This Course Is Right For You If ...
You have basic computer skills and are comfortable with email and surfing the web.

You enjoy social media and are at ease when exploring Facebook, Twitter and the like.

You prefer working smart - not hard.

You have a desire to work for yourself and earn some extra money.

If you are looking for a course that teaches you HOW to use the various social media platforms - this isn't it. I teach you how to sell a simple social media management service
Enrol in this course now and get paid to help businesses with their social media!
Your Instructor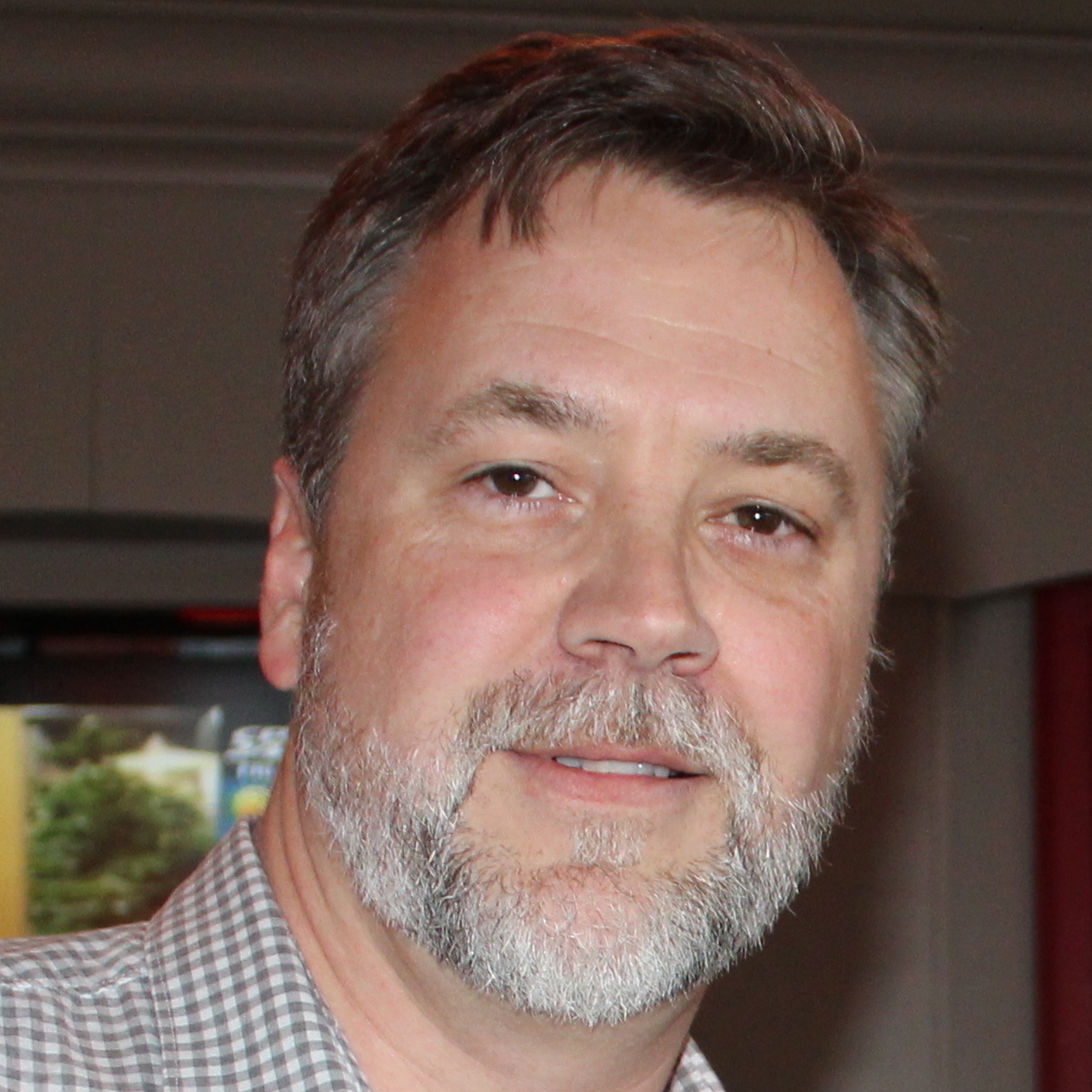 James is a fan of the side hustle and finds words and technology fascinating. He loves systems, productivity and marketing automation. When he's not speaking or coaching, he divides his time between writing, creating courses, producing videos and consulting.
Before starting his own business, James worked in technology as a programmer and climbed his way up to VP before taking the leap into self-employment in 1999.
2019 marks James' 20th year "free" and he attributes a large part of his freedom to passive income from books and courses.
James is also an Evernote Certified Consultant and one of the first Infusionsoft Certified Marketing Automation Coaches in Canada! For fun, James produces various local b2b networking and social events supporting his hometown of Burlington, ON.
Frequently Asked Questions
When does the course start and finish?
The course starts now and never ends! It is a completely self-paced online course - you decide when you start and when you finish.
How long do I have access to the course?
How does lifetime access sound? Enroll with the lifetime pass option and you have unlimited access to this course for as long as you like - across any and all devices you own. With the monthly option, access is valid with your ongoing membership.
What if I am unhappy with the course?
We would never want you to be unhappy! If you are unsatisfied with your purchase, contact us in the first 30 days and we will give you a full refund.
What Students Are Saying
Getting [this course] was without doubt the best thing I've done for myself all year. Thank you James for your very good work here! I'm currently a long time Realtor who is transitioning out of the home business into providing software and other services locally. The software is my main thing but everything else I want to provide will be things that I can upsell and outsource so I could not have done better than to find this course. The extra resources that are included make this course a fantastic value and I highly recommend it.

---
First, I have to give insight to James's character. I messaged him several times almost a month BEFORE I purchased this course and he responded quickly without making me feel stupid or like I was wasting his time. His engagement alone made me feel more confident about purchasing from him. (That put me in the trust stage right James? :D) Now about the course... It truly is step-by-step. The "why" behind his methodology is the really intriguing aspect of the course that will change your perception of how to approach this business. Documents, etc are all provided so you will have all the support you need. It's very easy to understand and follow (I was able to devour this entire course in one setting but I was extremely focused and took copious notes.) Quick tips: 1) Go through the course one time before asking questions. This course is very thorough and most of your questions will be answered by paying attention. Just digest what he says and most importantly, implement it. 2) Take notes! I would recommend this course to anyone wanting to offer social media services in an effective way. Just remember taking action is the key. One final thought: DO NOT COMPLICATE THIS!

This course is not open for enrollment.