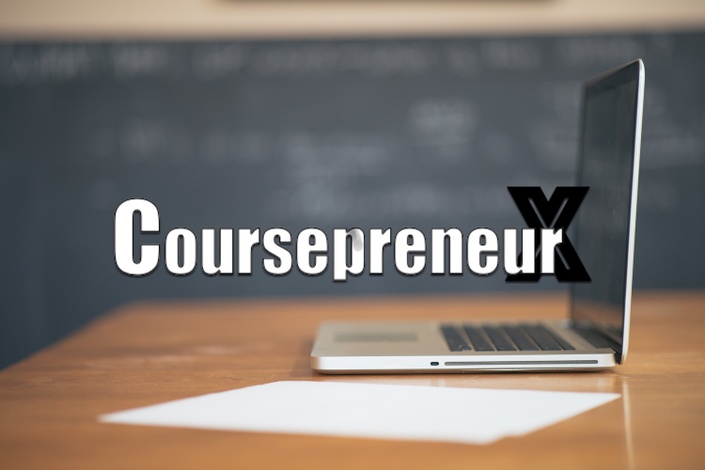 Coursepreneur™ X Program
The Rapid Online Course Creation Framework for First-Time Course Creators
Enroll in Course
NEW SPECIAL PRICE - ON SALE NOW FOR A LIMITED TIME!
Thinking of creating your first online course but don't know where to start and don't want to spend months building it?
The Coursepreneur™ X Program shows you how to rapidly create your first online course in about 10 hours when you follow the framework!
With easy to follow short videos, assorted supporting resources and a relaxed, no fluff approach to creating online courses, Coursepreneur™ breaks down the process of online course creation into 4 simple steps:
Planning
Production
Publishing
Promotion
With no special skills, technology or training required, Coursepreneur™ walks you through the 4 stages step by step from planning to the promotion of your course.
Coursepreneur™ is a self-paced online learning program. You can take as long as you wish to complete the training and have unlimited access to all current and future updates with your active enrolment.
Creating an online course is an exciting opportunity and Coursepreneur™ shows you how to rapidly create your first online course when you follow the X framework outlined in the program.
The Coursepreneur™ X framework teaches you how to create a course that you can publish on ANY PLATFORM - not just one specific platform.
This means you could publish your course on multiple platforms and through multiple channels thereby increasing your reach, exposure and ultimately your sales!
The Coursepreneur™ program is taught by James Burchill (me) and includes copies of my personal, never-before-shared training resources.
I also outline and clearly explain how it's entirely possible to create your first online course in about 10 hours (or a weekend) - the secret's in the X framework (and a strategy I 'borrowed' from another industry.)
The training material takes a few hours to review, however, I recommend how best to work through the course in the "start here" section when you enrol. Take your time.
Now read the FAQ below and if you have a question please get in touch.
James Burchill
Coursepreneur™
"The rapid online course creation framework for first-time course creators."

---
Enroll today for a one-time price of just $187 or two monthly payments of $99.
Includes 'lifetime' access to the course materials and all future updates too!
Money-Back "It's Not For Me" Guarantee!

Frequently Asked Questions
Is this training technology or platform specific?
No, Coursepreneur™ teaches you how to quickly create a targeted training course which you could publish and promote on any number of platforms, you could even distribute it on CD ROM if you wanted ... but with today's easy-to-use tech, why would you?
Do I need anything extra or special for this course?
You will need some minimal tech and software. Chances are you already have it (smartphone, computer) and if you want to start out slow, you can use freely available software for things like screen-capture. I outline the minimum required tech in the training and explain some of the more advanced (entirely optional) tech you might want later in your Coursepreneur journey.
What if the training isn't right for me - is there a guarantee?
I would never want you to be unhappy with my training, which is why I offer a 14-Day money-back guarantee. If you decide Coursepreneur™ is not for you in that time, simply let me know and I will happily refund 100% of your enrolment fee - no questions asked.
Is Coursepreneur™ ONLY for first-time course creators?
No, not at all. In fact, the X framework I teach is fully scalable and the various downloads and printable resources apply to all course creation - not just first online courses. That said, Coursepreneur™ is uniquely structured to teach you the X framework in a way that makes creating your first course a rapid and easy to achieve process.
Can I really create my first course in about 10 hours?
YES. When you follow the X framework you will find the time estimate accurate. If you are more relaxed about following my process, it takes a bit longer. The point is, you can create your first online course rapidly when you follow the X framework.
How long do I have access to the training materials?
Effectively with this enrolment, you have "lifetime" access on all your devices. And while you can take your time with the training, I recommend you aim to work through the materials and complete your first online course as quickly as you can because it keeps up the momentum. This gives you proof positive YOU CAN DO IT! And if you're like me, you'll find the experience addictive and want to create even more online courses!
Your Instructor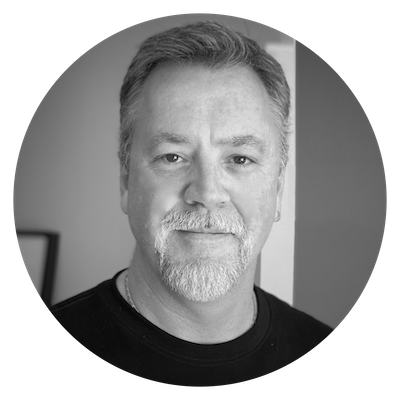 Bestselling Author, Instructor & Technologist
James C. Burchill has been writing code, copy and courses since 1987. He's authored three bestselling books and dozens of courses. In the past 5 years alone, he's trained more than 32,000 people in over 160 countries. He's a student of AWAI's 6-figure copywriting and social media courses and wrote south-central Ontario CAA's "most successful advert in 100 years." He's a passionate supporter of entrepreneurs and small businesses, producing free events and a local TV show. When he's not working, James enjoys exploring Canada on his motorcycle, digital painting, and cooking.